Stik to the Basics
By: Andrew D. Buss
August 19, 2015
The best lessons in life are often learned the hard way, and today I am licking my wounds from a tough lesson reinforced at the recent Bassmaster Northern Open on Oneida Lake in New York.

I pride myself on being an angler with an open mind by refusing to stick with a tactic or place on the lake if it fails to produce. This philosophy has led me to success countless times and came with me to Oneida where after spending an entire week I found the bite to be tough. However, while most anglers reported that bites were far and few in between, I was finding quality fish everyday and felt an opportunity was knocking to finish high. The most consistent producing baits were the Speed Shad, XPS Suspended Minnow, double-dipped tubes, and a drop shot rig, and I was vigilant on remaining open minded on which bait was best for each spot and each day.
When day one of the tournament arrived, I was supremely confident that by slinging these baits and going through the areas that produced in practice, I would manage a competitive bag of smallmouth and largemouth bass. But, I had forgotten what got me to this point.

It began when spot #1, my most reliable producer in practice, failed to produce a single fish.
After saturating the area with the aforementioned baits for an hour, I moved on. Nearly each spot produced the same results. Before I knew it, just 15 minutes remained, and I was bewildered to find only two quality smallmouth in my livewell, and then it hit me. I finally slung the bait that has produced more fish for me over the years than nearly every other bait combined: a BPS Stik-O rigged wacky style. Almost immediately I caught another keeper smallmouth and a pickerel. A lightbulb went off in my head.

Unfortunately, after one day of competition I brought just three fish, weighing 7 pounds
and 15 ounces, to the scales and settled in 102 place out of 196 professionals. Disappointment was not a strong enough word to describe my feelings, but I took some solace in the valuable discovery at the end: the BPS Stik-O would catch a mob of fish on day two.
When day two was over my co-angler called me a prophet as I boldly told him even before take off to tie on a Stik-O rigged wacky style because it would catch hordes, and it did. The onslaught began almost immediately in front of a disapproving audience. Amongst a crowd of boats, in an area that failed to produce a single fish on day one, we caught over 20 keeper bass. All other surrounding competitors failed to catch a single fish.
I was on the right fish for a high finish, but I forgot about the bait that got me to this point.
It looks wacky, but it is incredibly simple and deadly on bass.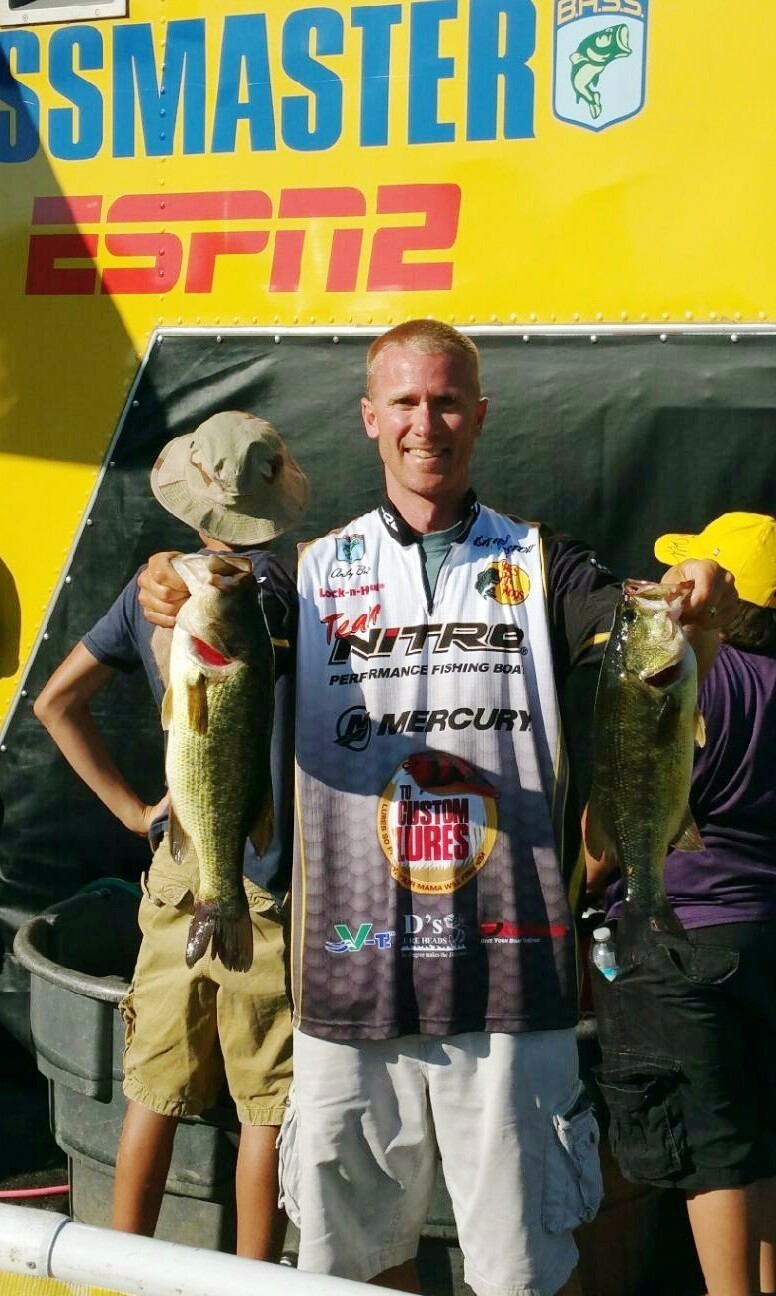 Working a wacky rigged Stik-O is as easy as fishing can get. Simply sling it out as far as possible and allow it to naturally shimmy down on slack line. Once you're confident the bait has hit bottom, lift your rod up from the 9 o'clock position to the 2 o'clock and repeat all the way back to the boat. The fish on this day ate it up.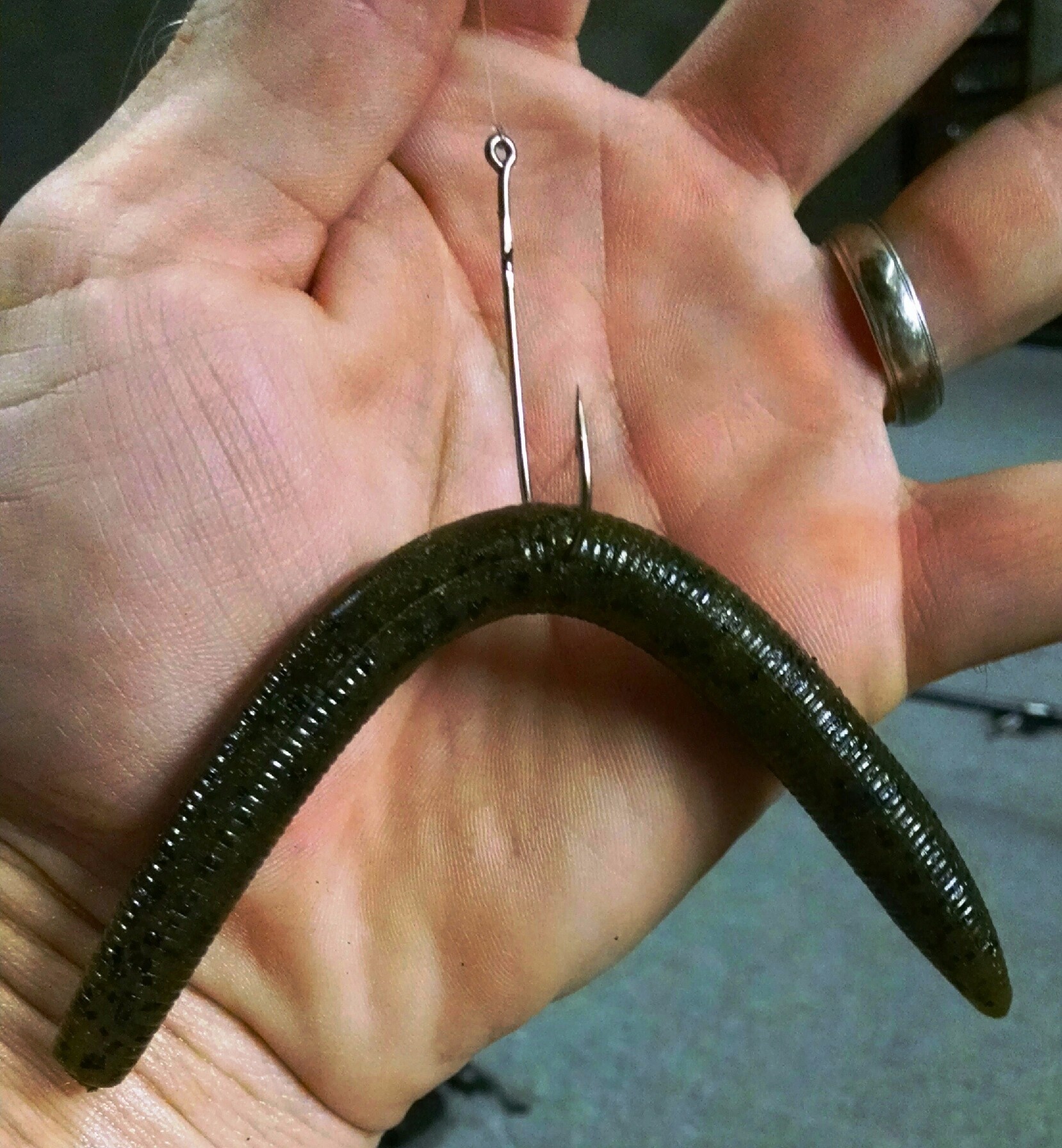 An interesting secondary pattern developed throughout the morning as well. Sporadically, small schools of smallmouth would surface. To coax them into biting, I threw a host of baits (Speed Shad, jerkbaits, and topwater) at them, but never scored a strike. Out of frustration I threw the Stik-0 at the schooling fish, which is unconventional for schooling fish. I soaked that bait for 10 seconds before lifting it, and when I did, a largemouth had swallowed it. This happened numerous times and I caught my biggest fish doing so. It was apparent that largemouth were following the schooling smallmouth and hung out under them waiting to eat up the scraps.
At the end of the day my limit of largemouth weighed 13 pounds and 9 ounces, which catapulted me up 41 spots to finish in 61 place out of 196. While I am proud of the strong finish, I will forever regret forgetting the most valuable bait in my arsenal on day one. Had I, I surely would have placed high in the standings.
Thus the lesson: always have an open mind and refuse to be content, but never allow that philosophy to ignore techniques and patterns that have proven themselves. I will never go into competition again without the Stik-O rigged up ready for battle.