Grades are in, and the Grade
is a Z8!
By: Andrew D. Buss
September 4, 2014
Every moment on the water, and before every cast, I assess the potential for success in regards to water depth, clarity, structure, lure selection, and countless other factors. On top of being a competitive angler, my day job is to teach middle school students reading and writing. Again, assessment is my job. A theme in the classroom is I do not give grades, rather, students earn grades. Today I have a grade to share with you: the 2014 Nitro Z8 earns an A+.

She arrived Memorial Day weekend with a number of accessories: Mercury Pro XS 250, Humminbird 1199, Humminbird 999, Minn Kota Fortrex 112, a pair of 12 foot Minn Kota Talons, Hot Foot, and a Loc-R-Bar. During these short months, I have put it all to the test by beating the snot out of it. Wear and tear from small Northern Indiana inland lakes is admittedly minimal, but throw in several hundred miles on Lake Michigan, two weeks on Minnesota's 112,000 acre Leech Lake, and a week on New York's 254,000 acre Lake Champlain has officially broken her in.

One look at the EL20A color scheme and one must admit she brings sexy to bass boats. It took only a few weeks to lose count on how many comments I received from non-fishermen: thumbs up from passersby, admirers at convenience stores, even people at stop lights rolling down their window to express their admiration. The artists at Nitro earned their paycheck.
My previous boat was a 20 foot Skeeter. Before that, I owned a 19 foot Triton. Admittedly, I was skeptical about the Z8's performance compared with the Skeeter, but I was wrong. My first time on the water was with fellow angler Steve Prange, who is a long time Ranger owner. He had ample experience in my Skeeter and a 2013 Ranger. As we broke the motor in, he was the first to exclaim the Z8's ride, hole shot, top speed, and ease of performance surpasses any boat he has ridden. On top of that, his admiration of the sheer size - seating and casting space - was equally as flattering.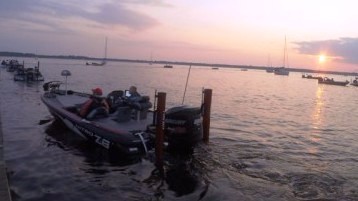 The first real test came on southern Lake Michigan in early June. Weather forecasters had predicted five mile per hour winds out of the south. They were wrong. Instead flags were flat as a pancake with winds out of the north. This did not stop me from venturing out, and after a few miles, waves between 6-8 feet high battered the Z8 and I. Spray saturated me and dropping down several feet between waves jolted my body, but the boat was not impressed. She rode through the waves with ease.
During the Lake Michigan Big Bass Bash in late June, fish were hard to come by. As a result I ran nearly 120 miles across the lake in search of cooperating fish. My persistence paid off with a top 5 finish, but the success belongs to the Z8. Never before was running that kind of mileage an option for me. At the end of the day, the 68 gallon tank was only half empty.
Rated by Bassmaster Magazine as a Top 10 roughest bodies of water in American, Lake Champlain put the Z8 through the ringer and she kept plugging along.
Immediately from this tournament I headed to Leech Lake in northern Minnesota for vacation. Out of character for June, we were bombarded with stiff winds for nearly our entire stay. Not a problem. Despite consistent four and five foot waves, we were able to navigate safely across the entire lake. We drifted for walleye amongst the waves and ran 20 miles to protected bays to chase musky and bass.

Finally, participating in the B.A.S.S. Northern Open on Lake Champlain is a daunting and intimidating experience. Champlain is ranked #10 as the roughest body of water in America by Bassmaster Magazine. The sheer size is astonishing, but add persistent strong winds and waves ranging from four to eight feet in height, well, now it's not just a matter of catching fish, but survival. Thanks to the Z8, neither were ever concerns. The Humminbird electronics and Fortrex trolling motor allowed me to locate schools of smallmouth bass to finish 23 out of a field of 180. The Mercury was reliable, and the boat kept me in control and safe. Day 1 of competition saw over 20 teams return late due to the waves, but not me.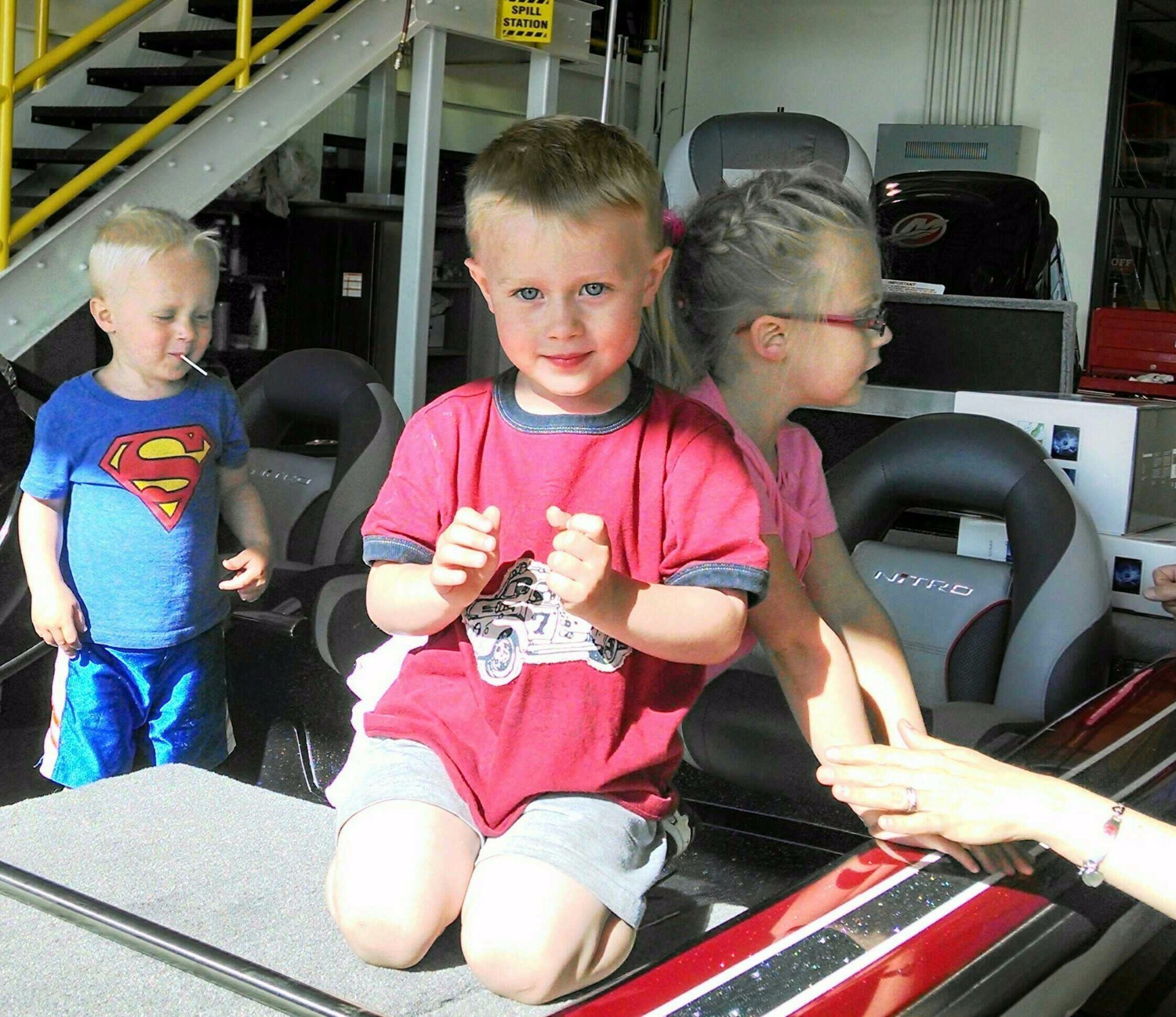 Family always makes the final decision, and the Z8 won them over too.
If you are serious about your boating or fishing, line yourself up with the best. Line yourself up with Nitro.